EXPERIMENTAL FILM FEST PORTLAND 2012!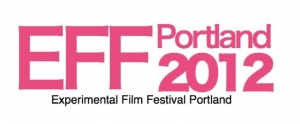 Grand Detour is proud to announce Experimental Film Fest Portland 2012

to be held May 22-27, 2012 in the fair city of Portland, Oregon.

My video installation A Self Made House will be at the fest this year. See the details below and click the title to get the whole line up!

Tuesday, May 22, 2012

RUMBLINGS @ galleryHOMELAND - 2505 SE 11th Ave.

Cathy Fairbanks:

Transference is a Tough Row to Hoe
Lydia Greer: A Self-Made House
Jason Gutz: Sequence
Shawn Patrick Higgins: Fortune
Ajna Lichau: ON DEMAND
Neil Ira Needleman: Loud Loop
Julie Perini: Video Projection with Movement
Kelly Rauer: POV (reflexive)
Christina Santa Cruz: Gorgeous Media

6 - 9:00pm opening reception feat. performances by
Weird Fiction and Future Death Toll
Gallery Hours: Friday - Monday, 12 - 6:00pm
---
IN PRAISE OF SHADOWS at CABIN GALLERY in Chicago, IL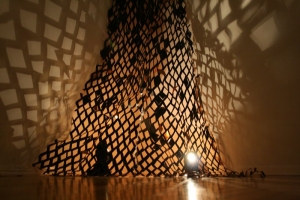 Lydia Greer: In Praise of Shadows will open at Cabin on Sunday, April 8, 2012.
Cabin is pleased to announce its inaugural exhibition, In Praise of Shadows, featuring new sculptural and projected work by Bay Area artist Lydia Greer.
In Praise of Shadows comprises Greer's recent investigations into the projected image, cut paper work and cast shadows. This body of work draws inspiration from the material history of film, philosophy of mediated images as well as the practices of German spiritualist and inventor of kindergarten, Friedrich Froebel. Utilizing works on paper in conjunction with lamps and projections, Greer interprets Froebel's geometric pattern-based pedagogies intended for children and recasts them as fragile invocations of the handmade. The labor-intensive cut paper designs are used as lenses to cast shadows from projected videos and light.
Please join us for a reception with the artist on April 8 from 4-7pm.
Cabin is a home gallery located in Chicago, IL. Cabin provides artists with a dedicated gallery in an alternative space context for experimental and occasional exhibitions.
Lydia Greer: In Praise of Shadows
April 8 - May 6
Opening Reception: April 8, 4-7pm
Cabin
1759 N Humboldt Blvd 2nd Floor
Chicago, IL 60647
http://cabinexhibitions.blogspot.com
Gallery Hours: Open for receptions and by appointment.