THE EUPHORIA OF WALT WHITMAN @ SHAPESHIFTER'S CINEMA
November 13, 2016
8 to 9pm (unless otherwise noted) at Temescal Art Center in North Oakland.
Doors open at 7:30pm. Shows are free. Shapeshifters is curated by Gilbert Guerrero and Kathleen Quillian.
Shapeshifters Cinema is a monthly expanded cinema series featuring experimental filmmakers and video artists presenting moving image work live with accompaniment from sound artists, musicians and artists from other creative disciplines.

Facing West Shadow Opera
https://facingwestshadowtheatre.wordpress.com/
Facing West Shadow Opera is a collective of artists, puppeteers, filmmakers and musicians hybridizing art forms to create magical acts of rebellion as small scale experimental art that is sustainable in the current gold rush climate of the Bay Area. Currently we are performing a live Baroque puppet opera: THE EUPHORIA OF WALT WHITMAN exploring Queer Poet Walt Whitman's obsession with the traveling operas of the Wild West and Gold Rush era. Part of the program will also include two shorts by FWSO Artistic Director Lydia Greer, Hysteria, a new short video, and an excerpt from her animation, A Self Made House.
---
CHOREOGRAPHIES OF DISCLOSURE by Jadelynn Stahl with Lydia Greer.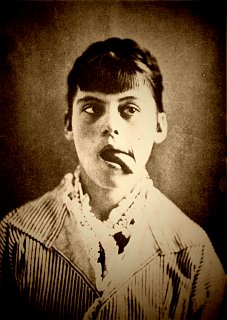 Saturday, October 8 2016 | 6:00 pm – 9:00 pm | Pro Arts Gallery

Please join us for the opening reception of Songs for Women Living with War. With a performance: Choreographies of Disclosure by Jadelynn Stahl with Lydia Greer.
Curated by Johanna Poethig.

Jadelynn Stahl (performer) with Lydia Greer (filmmaker)–
Choreographies of Disclosure
Led by artist Jadelynn Stahl, Choreographies of Disclosure is a socially engaged collaboration between self-identified survivors of sexual assault and Bay Area performance artists. The project utilizes multidisciplinary performance to complicate existing social narratives surrounding the aftermath of sexual violence, how the traumatized body is perceived and how survivors' experiences are interpreted.
---
VERMONT STUDIO CENTER/April 2016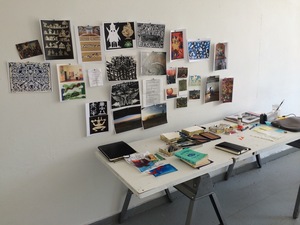 Excited to be working at Vermont Studio Center this April on protoypes for a new body of work with paper, an experimental illustrated novel, animation experiments and more! My studio is huge and gives me a wonderful sense of possibility. Click to check out my instagram feed if you dare.
---
FORT NIGHTS at FORT MASON CENTER for ART & CULTURE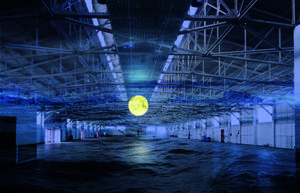 I am excited to have been included in FORT NIGHTS: Neon Robot Iceberg on March 26th, 2016. I exhibited a large scale looping video installation of an accumulation of my animation/material studies as a new peice in the beautiful and gigantic 55,000-square-foot Festival Pavilion at Fort Mason. This event, which is the first in the Fort Nights series, features more than 22 artists and musicians exploring site-specific multi-media art across the 55,000-square-foot Festival Pavilion and Firehouse in a one-night-only spectacle of light and video art installations on March 26 2016.
---
MARCH 19th FACING WEST SHADOW OPERA at OTHER CINEMA at Artists Television Access
FACING WEST SHADOW OPERA
STRIKES AGAIN!
on MARCH 19th 2016 at
ARTIST'S TELEVISION ACCESS
in San Francisco, CA!
We are proud to be performing our unique
LIVE Opera/Shadow Puppet/Found Film/Animation OPERA about
WALT WHITMAN & THE WILD WEST
at
PIXILATION PRODIGIES
at Craig Baldwin's
OTHER CINEMA
MARCH 19th at
ARTIST'S TELEVISION ACCESS
SAN FRANCISCO, CA
Showtime 8:30pm, admission* $7.
http://www.othercinema.com/calendar/index.html​
OTHER CINEMA is an ongoing series of experimental cinema in San Francisco showing films every Saturday at ATA Gallery, 992 Valencia (@ 21st). Showtime 8:30pm, admission* $7.
MAR. 19: ROURKE + GALLAGHER + PUPPETS: FACING WEST
+
A star-studded lineup is showcased for this latest in our series of engagé experimental animation! In person is Dee Hibbert-Joneswith her (and Nomi Talisman's) rotoscopedtour de force Last Day of Freedom, following films from Jodi Mack, Nancy Jean Tucker, and the Quay Brothers. Martha Colburn affords us the world premiere of her Drumpf and Booo, a cut-out cut-up of Donald Trump! Kelly Gallagher is represented with a few of her feministflame-throwers, while regional geniusJeremy Rourke embodies and embellishes his two new pieces with glockenspiel andharp, and maybe a trapeze, and surely a trampoline. PLUS Facing West, Lydia Greer's plucky puppet troupe, performing their live-musical shadow-show. AND Gerry Anderson, talking ostriches, and Brother Gilbert's Temescal home-brew!
https://facingwestshadowtheatre.wordpress.com/
---
FACING WEST SHADOW OPERA at the EXPLORATORIUM MUSEUM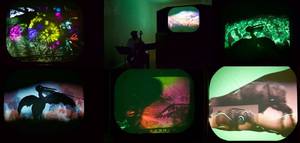 In Praise of Shadows: Live Shadow Puppetry, Opera, and Found Film Projection
With Facing West Shadow Opera
Thursday, March 3, 2016
9:00 p.m. | Kanbar Forum
Facing West: A Shadow Theater Opera is a handcrafted, multisensory immersion into a key moment in the evolution of the American West. Modernizing traditional shadow puppet theater, Facing West merges visual techniques that range from projected video, animation, and shadow theater to create a dense and holistic visual landscape. Drawing inspiration from the book Walt Whitman and the Opera, Facing West explores Walt Whitman's obsession with the traveling operas of the wild west and the gold rush era. Pairing its innovative visual elements with operatic voice and cello, the piece is a singular and immersive work that examines local history through a unique creative lens. (text written by Kathleen McGuire, curator at The Cinema Arts Department, The Exploratorium) Thursday, March 3, 2016

6:00–10:00 p.m. • Galleries and bars open
Facing West Shadow Opera is at 9:00 pm in the KANBAR FORUM.
Exploratorium, Pier 15
$15 General; $10 Members; Free for Lab Members; $10 Add-On Ticket for the Tactile Dome Available for Purchase Onsite
Adults Only (18+)

http://www.exploratorium.edu/visit/calendar/after-dark-extended-cinemas-march-3-2016
https://facingwestshadowtheatre.wordpress.com/